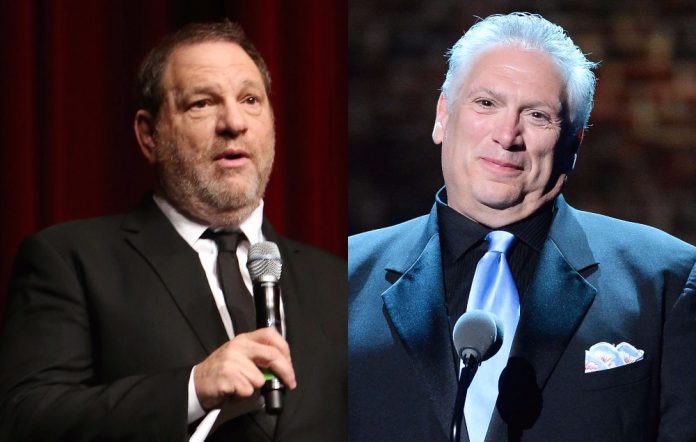 [ad_1]

'Hairspray' star Harvey Fierstein wants everyone to know that he isn't Harvey Weinstein
Harvey Fierstein, the award-winning actor and playwright, has been forced to take to Twitter to clarify that he isn't Harvey Weinstein.
Hollywood mogul Weinstein has made headlines in recent weeks after being accused of rape, sexual harassment and other forms of misconduct by numerous women, allegations that he "unequivocally denies".
Following the news, Fierstein – known for his roles in films like Mrs Doubtfire and Independence Day, the Hairspray stage show, as well as writing the book of Kinky Boots – tweeted to say that he was being mistaken for Weinstein and "somehow getting flak" for the film producer's alleged actions.
"I get it. All Harveys look alike," the openly gay star joked, later tweeting, "#IAintWeinstein". See his tweets below.
Meanwhile, James Corden has been forced to apologise for controversial jokes he made about Harvey Weinstein at a charity event over the weekend.
Corden hosted the AmfAR gala on Saturday night when he made jokes that included him saying: "It's been weird this week watching Harvey Weinstein in hot water. Ask any of the women who watched him take a bath, it's weird"
The gags were met with a huge backlash from figures including actress Rose McGowan, who branded him a "motherfucking piglet", having previously alleged that she was assaulted by Weinstein.
Corden later…
[ad_2]

Read-Full-Article