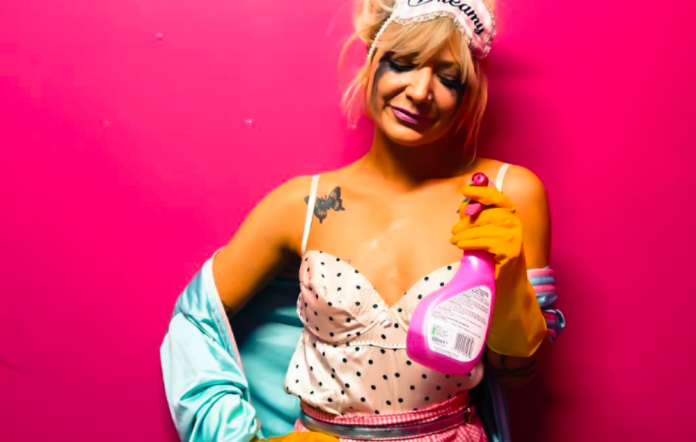 [ad_1]

Polly O'Connell from Bambi and Manson discusses how she became a major player in the social media world.
In partnership with University of Salford
As part of our #Lifehacks campaign for young creatives, NME and University of Salford are asking people who've pursued new and exciting careers to share their journeys. Here, social media entrepreneur Polly O'Connell – co-founder of Bambi and Manson – explains how she became a key collaborator for brands as varied as Pret A Manger and Sink the Pink.
How would you describe your job? What do you actually do on a day to day basis?
"Every day is different which is probably why it suits me. I've never been one for 9-5 in one place everyday, so I've created a way I can work with different people each day, on different projects and if I want to, anywhere in the world. One day I might be in one of my client's offices, going through what they have on, and planning their social channels for the week ahead. Another day I might be running from cafe to office to pitching to potential new clients. Or I might be working from home with my dog on my lap. I'm constantly on the hunt for new work, new freelancers to work with and new people to bring into Bambi Social. I also still post every day on my own Instagram!"
How did you get into it?
"I had a fashion label about six years ago with my then-boyfriend called Bambi and Manson. I fell into the online marketing role, and kind of became obsessive about it. When you're working for brands, there are often a lot of guidelines, but working for myself on my own brand gave me the freedom to experiment with socials. It was also at a time where there wasn't such a thing as an influencer agent, so it was all about hustling yourself and getting attention of those influencers. We managed to get the attention of the Jenners, among others, which as you can imagine gained us a lot of…
[ad_2]

Read-Full-Article