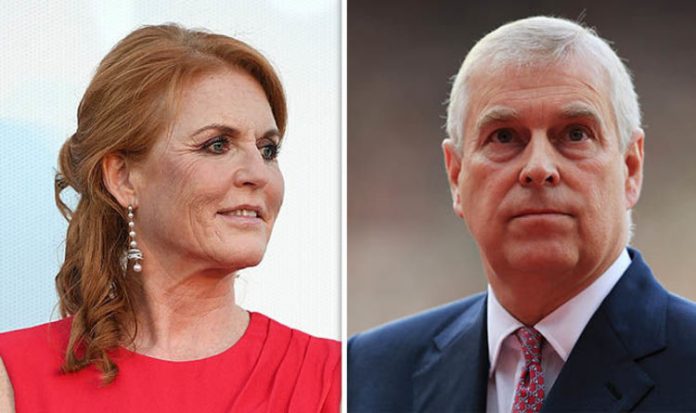 [ad_1]

Speaking in 1996, the Duchess of York described herself as a "ship without an anchor" when the pair were separated, as Andrew went to live at navy base Portland in Dorset.
In the interview with Canadian television host Dini Petty, Sarah said that she thought she would be able to live with Andrew when they were married.
She said: "That's what so sad for Andrew and I now, because we were getting married like every other normal person that gets married and are in love and we didn't realise that by getting married and being in love we weren't allowed to see each other.
"We didn't realise that no sooner had we got married then he would go away and I couldn't live with him in naval quarters."
She added: "We thought that we could go and live in naval quarters."
Sarah also revealed how the pair were only able to see each other at the weekend following their marriage in July 1986.
She said: "No sooner had we got married and then they said 'No I am sorry you stay at Buckingham Palace in the second floor flat and you go to Portland in Dorset and you see each other at weekends'."
The Duchess described the struggle she faced having to adapt to royal life without her husband.
She said: "The whole reason for being at Buckingham Palace was my man and I followed him round like a little doggy because I'd have to learn from him.
"How on earth was I going to learn how to wave or how to talk to people in public or how to do this or do that unless I followed him.
"Suddenly he was gone so I was sort of like a ship without an anchor."
Sarah and Andrew – who are parents to Princess Beatrice and Eugenie – divorced earlier in 1996 and have remained on friendly terms.
[ad_2]