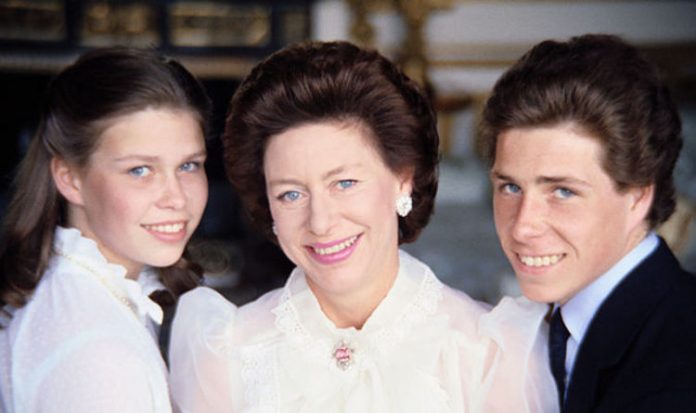 [ad_1]

William Miller is son of left-wing theatre and opera director, Jonathan Miller.
It was at a Hampshire boarding school, Bedales, that William met Lady Sarah Armstrong-Jones, Princess Margaret's daughter.
He was on a date with his friend Conrad and Lady Sarah to the theatre when he was joined by the Queen's younger sister.
Mr Miller recounted the tale in his memoir "Gloucester Crescent: Me, My Dad and me": "With a little persuasion, my parents agreed to lend me their car, so my friend Conrad and I set off to collect Sarah.
"Sarah came in looking slightly uncomfortable, closely followed by her mother, who was dressed in a pale-pink taffeta ballgown.
"Princess Margaret graciously ignored my awkward greeting, and asked after my father and what he was working on.
"As I was trying to remember the name of dad's latest production, the butler returned with more champagne and a tray of canapés. I reached out and took a confection of beef on melba toast with an unidentifiable garnish.
"As I bit into it, I knew it was a mistake as the beef stuck to my teeth, the toast snapped in two and everything else fell down the front of my shirt.
"Princess Margaret looked up, smiled kindly at me and said: 'So sad we don't have corgis like my sister — they'd have gobbled it up in an instant.'
"Then she clapped her hands and shouted: 'Chop-chop, let's go!'"
He said he looked across to Lady Sarah for an explanation, but then he realised that the "party of three had become four, and Princess Margaret was coming with us to the theatre".
Mr Miller continued: "By now, Sarah was blushing and looking at her feet, clearly feeling guilty that she'd left out this minor detail of the evening in case we turned her down.
"In the courtyard, Mr Griffin held open the back door to Princess Margaret's official car — a brown Rolls-Royce Silver Wraith."
Mr Miller said he found that as he watched the play, the audience were concentrating on "Princess Margaret in her pink ballgown, Sarah, still looking embarrassed, and Conrad and me in our casual jackets and jeans".
William eventually became a TV producer and made Nigella Lawson's cookery programmes.
He is now married with two children and lives three doors away from his parents.
[ad_2]