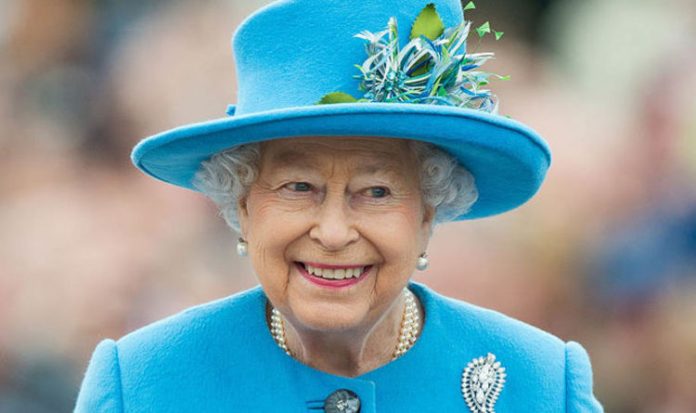 [ad_1]

Queen Elizabeth II has a private net worth of £415 million.
Her annual income has increased by eight percent over the last year from £76 million to £82 million. 
She can certainly afford to hire an array of staff to carry her handbag or even hold her corgis.
But how much do the Royal Family's staff get paid? 
The Royal household is said to be advertising for housekeeping assistants at Buckingham Palace with an offer of wages of £8.17 an hour – £2.03 less than the £10.20 London living wage.
Mayor of London Sadiq Khan set up this voluntary wage and it is paid by 1,000 employers in the capital. 
What do other members of staff get paid? 
Trainee butlers start their careers at the Palace with a starting salary of £15,000, according to Business Insider in 2011. 
Butlers get accommodation provided and two months away at Balmoral and Holyroodhouse Palace, as well as other royal residencies throughout the year. 
Buckingham Palace also advertised for a live-in pot-washer in 2016 for a slightly higher salary of £17,000.
The job advertisement said: "You'll assist the team by maintaining the wash-up environment, ensuring our chefs and assistants have all they need to deliver hundreds of staff meals every day."
As the Queen loves horses, she has a groom to ride them everyday, train foals and clean the stables for £20,000 a year.
The royal household gets thousands of phone calls a week. 
A recent advertisement for a telephone operator for the royals showed it paid £23,000 plus benefits, as well as a 15 per ent employer contribution pension scheme, according to Forbes.
To be a social media specialist and have the prestigious job managing the royals' online presence, you'd get paid a hefty £50,000, according to the Telegraph.
An advert in 2016 said: "It's about never standing still and finding new ways to maintain the Queen's presence in the public eye and on the world stage." 
Former master of the household Air Marshal Sir David Walker earned £122,000 per year, according to the Evening Standard. 
Some of his responsibilities included being in charge of the domestic staff in the Royal Kitchens, as well as the pages, footmen, housekeeper and her staff too. 
[ad_2]