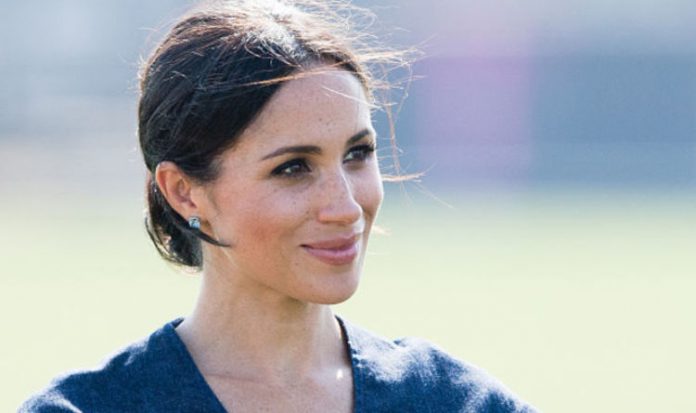 [ad_1]

Thomas Markle Snr, 74, has revealed he has sent Meghan a birthday card in the days before she turns 37 next Saturday.
He also said he longs for a reconciliation with her and has claimed the former Suits actress has cut him out of her life since a shock scandal revealed he staged pictures for cash in the run-up to the royal wedding on May 19.
He said simply the Mail on Sunday: "Just wishing her birthday greetings, nothing more."
He added: "Meghan is everything to me. I love her and always will."
Just days before Meghan tied the knot with Prince Harry in a lavish Windsor ceremony at St George's Chapel watched by millions, reclusive Mr Markle staged pictures of him on an exercise bike, getting measured for a suit and reading up on the royal family in exchange for huge sums of cash.
He has since been pictured with cans of beer, but denies claims he has an alcohol problem.
He said: "I've been seen carrying a sic-pack of beer and they say I have a drinking problem.
"I regularly buy a six-pack for the guys on the guard gate at his gated community because they're stuck in a hot shack for hours each day and could use a cold one."
He added: "I don't drink beer at all."
When the scandal broke, Mr Markle pulled out of the wedding and his role of walking his daughter down the aisle to wed her prince, after a heart condition that he said landed him in hospital.
Prince Charles stepped in at the last minute.
Meghan will celebrate her first birthday as a member of the royal family on August 4 where she is likely to be spoilt rotten by her new husband, 33, during a private celebration at their Kensington Palace residence.
Last year, Prince Harry whisked Meghan off for a romantic getaway for her 36th birthday when they were dating and was said to have arranged a BBQ under the stars for her.
Writing in her now defunct lifestyle blog The Tig before she and Prince Harry became engaged last November, she said of turning 36: "I am feeling so incredibly joyful right now, so grateful and content that all I could wish for is more of the same."
She also wrote of what she expects for her 37th: "More surprises, more adventure, more opportunities to grow, more days filled with giggles and cheeky jokes, more delicious meals, and more inspiration.
"Always more inspiration."
Following a year peppered with interviews, verbal attacks and scandals from her American family, royal expert Richard Fitzwilliams told Express.co.uk celebrations this time around would more than likely be low key.
He said: "I wouldn't expect anything at all spectacular, we may well never be told how she celebrates.
"Meghan has a serious image as a humanitarian activist and this is what she and Harry are concentrating on."
A Buckingham Palace spokeswoman told Express.co.uk they would not comment on Mr Markle's remarks. 
[ad_2]