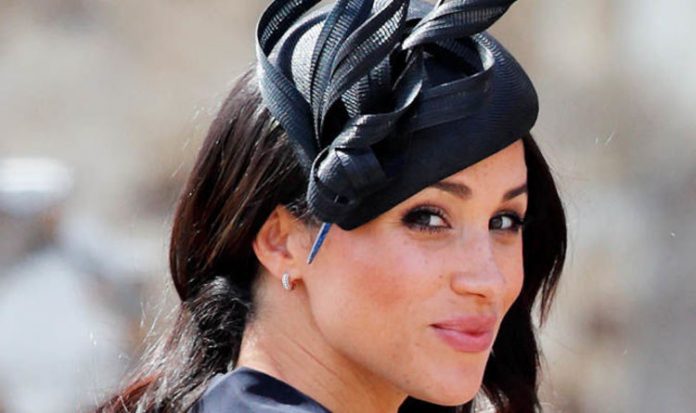 [ad_1]

Meghan was said to have jetted off to her former home of Toronto, Canada, earlier this month, but the trip was not confirmed by Kensington Palace.
Then, Harry and Megs were said to have jetted off to Lake Como, Italy, to spend some time lapping up the Mediterranean sunshine with George and Amal Clooney.
But again, this speculation was not confirmed and it is not known if the Duke and Duchess were indeed with their fellow power-couple pals.
Now, it seems almost certain we know where they are: Partaking in a royal tradition of joining the Queen for some summer downtime at Balmoral Castle in Scotland.
All members of the close Royal Family are expected to spend some time with the Queen at Balmoral at some point over the summer.
Activities would include picnics, barbecues, long country walks and deer hunting, though animal-loving Meghan might not be too keen on the latter.
The barbecues at Balmoral are particularly famous, with staff setting everything up and then scarpering for the Royals to take over.
According to Brian Hoey's book At Home with the Queen, staff set up family picnics and then "move to a discreet distance where they can keep an eye on things and be within calling range if needed."
He added: "The Queen pours the tea but that is the extent of her culinary efforts."
Every year, a number of fabulous parties and dances are hosted at the castle, which Meghan will get the chance to enjoy.
The weekend would have been the perfect chance for the couple to introduce the family to their new dog, a Labrador, which they reportedly got at the beginning of the summer.
But the summer can't last forever, and the loved-up royals will be heading back to work soon.
When is Meghan's next royal engagement?
Meghan and Harry are likely to be suffering from end-of-holiday blues: their first public engagement in months will take place tomorrow evening.
Kensington Palace has confirmed that the Duke and Duchess will attend a gala performance of Hamilton at the Victoria Palace Theatre on Wednesday, August 29.
The production is collaborating with Sentebale, the charity founded by Prince Harry and Prince Seeiso of Lesotho, to raise awareness and funds for the charity's work with children and young people affected by HIV in southern Africa.
After that, they'll attend the annual WellChild Awards at The Royal Lancaster Hotel on Tuesday, September 4.
Prince Harry is a Patron of WellChild, a national charity which aims to give children and young people with serious illnesses a chance to recover at home with their families.
And after that, we'll see them at a gala music evening in aid of three charities close to the Prince's heart: Help for Heroes, Combat Stress and Heads Together.
The evening will be a one-off concert at Central Hall Westminster and will mark the end of World War One.
And that's all we know for now regarding the Duke and Duchess of Sussex's autumn plans.
No announcement for the Queen's upcoming activities has yet been made, but she is expected back in London at some point in November.
[ad_2]