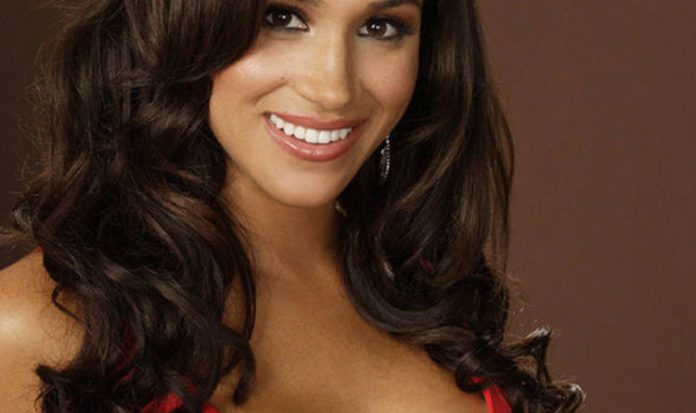 [ad_1]

The Duchess of Sussex was a regular in the US version of the game show before she landed her first major role in Suits.
And the show's presenter, Howard Mandel, revealed what the then-actress was like when her career was starting out – and said she had a regal, 'duchessy' quality about her.
Meghan, 37, worked with the presenter on the NBC game show between 2006 and 2007.
Speaking on a Television Critics Association panel this week, Mandel said: "Not everybody will have an opportunity to meet royalty, but these are all accomplished people that have something substantial.
"They're not just standing there holding a case — they have careers, they have hobbies, they have families, they're entrepreneurial.
"So, when somebody like [Prince] Harry meets somebody who just happened to be on our show, there's a lot to offer."
When Mandel was asked about her first day in the studio, he replied: "She was slightly duchessy."
Meghan began working as a "suitcase girl" after she quit her job at the US embassy in Argentina to pursue her acting career.
The fledgling star told Esquire in February this year: "I would end up standing up there forever in these terribly uncomfortable and inexpensive five-inch heels just waiting for someone to pick my number so I could go and sit down.'
Meghan's other TV appearances included small guest roles on CSI: New York, General Hospital, Without a Trace, and 90210.
Since her Royal wedding to Prince Harry, Meghan's colleagues from her time on the show opened up about working with the Duchess.
Aubrie Lemon told Inside Edition: "Meghan is beautiful, smart, talented, I feel she absolutely deserves to be a princess.
Another former star on the show, Leyla Milani, said: "One day she was next to me getting fitted for her dress, and the next day she's going to be the future princess."
[ad_2]