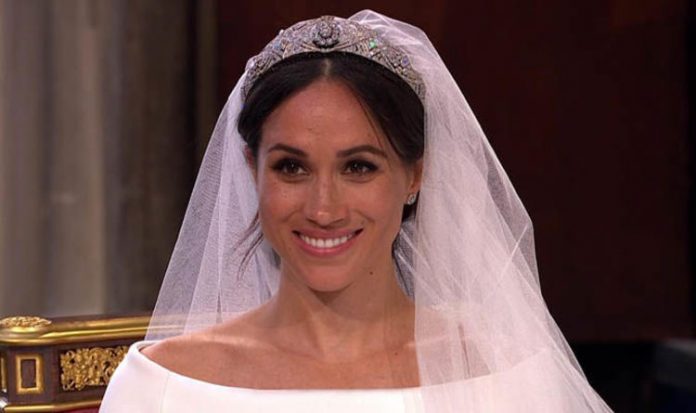 [ad_1]

She talked about the Commonwealth and the symbolic importance of the floral Commonwealth emblems that were sewn in to her 15ft-long silk veil. 
Meghan's bridal gown was a simple, classic creation, but the elaborate veil was embroidered with flowers from each of the 53 Commonwealth nations at the duchess's request. 
During the series, Prince Harry was filmed chatting to young people who won places on the Royal Household Caribbean Hospitality Scholarship initiative, and told them: "You guys have spent way more time in Buckingham Palace than I ever have – and you've only been here two weeks." 
The documentary was filmed over more than a year and the makers were given access to private home movies. 
The programme showed the role played by the Royal Yacht Britannia in the Queen's tours of the Commonwealth during the early part of her reign.
The Princess Royal watched footage of her first trip on the vessel with her brother Charles, after months apart from their parents, who had taken part in a post-Coronation Commonwealth tour. 
Anne said: "[I have] very good memories of that trip… The journey out and the sea nannies that we had to stop us from launching ourselves over the side were very good memories… We were kept very busy. 
"There was lots to do, all sorts of places to go and things to keep clean, lots of scrubbing and polishing, that was part of our role." 
The first part of Queen Of The World will be screened on September 25, at 9.15pm.
[ad_2]