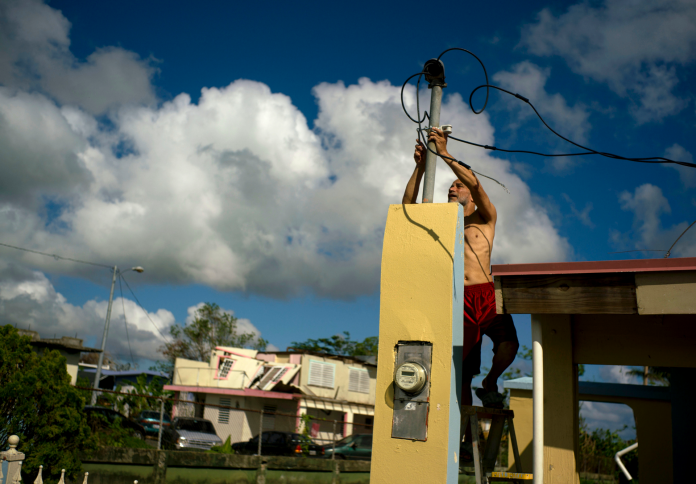 [ad_1]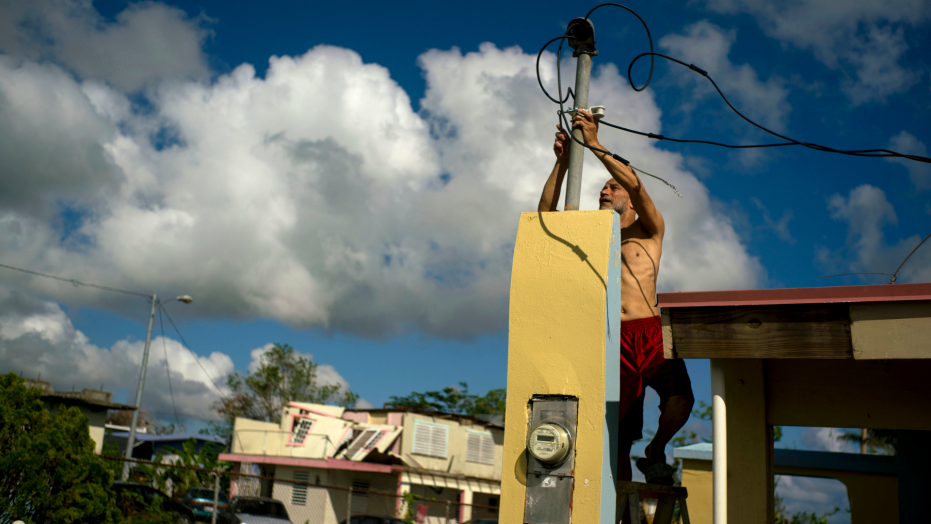 BARCELONETA, Puerto Rico –  Electrical linemen descend from helicopters, balancing on steel girders 90 feet high on transmission towers in the mountains of central Puerto Rico, far from any road. At the same time, crews fan out across the battered island, erecting light poles and power lines in a block by block slog.
A month after Hurricane Maria rolled across the center of Puerto Rico, the power is still out for the vast majority of people on the island as the work to restore hundreds of miles of transmission lines and thousands of miles of distribution lines grinds on for crews toiling under a blazing tropical sun.
And it won't get done soon without more workers, more equipment and more money, according to everyone involved in the effort.
"It's too much for us alone," Nelson Velez, a regional director for the Puerto Rican power authority, said as he supervised crews working along a busy street in Isla Verde, just east of San Juan, on a recent afternoon. "We have just so many, so many areas affected."
…
[ad_2]

Read-Full-Article