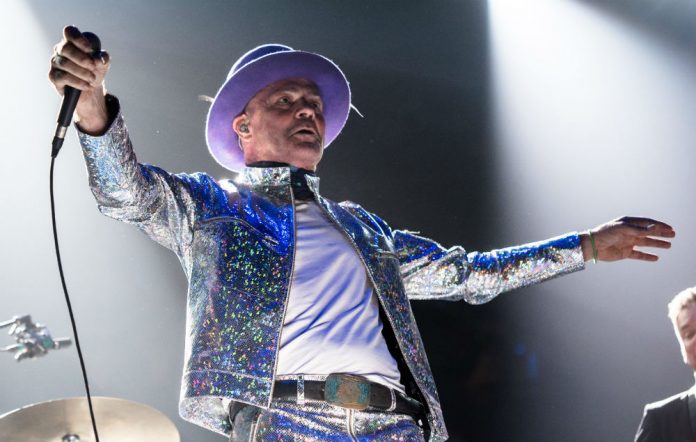 [ad_1]

The Ontario artist passed away last night (October 17) surrounded by his children and family
The Tragically Hip frontman Gord Downie has died, aged 53.
Downie had been diagnosed with an aggressive and incurable form of brain cancer called glioblastoma, which was discovered after he suffered a seizure in December 2015.
A statement released on The Tragically Hip's website confirmed that Downie died last night (October 17) surrounded by his children and family.
"Gord knew this day was coming – his response was to spend this precious time as he always had – making music, making memories and expressing deep gratitude to his family and friends for a life well lived, often sealing it with a kiss… on the lips," the statement said.
Downie founded The Tragically Hip – often known as The Hip – in 1984 in Kingston, Ontario with Gord Sinclair, Rob Baker and Johnny Fay. Paul Langlois later joined the band following the departure of saxophonist Davis Manning.
The band went on to release thirteen studio albums, with the most recent being 2016's 'Man Machine Poem'.
Downie – who fulfilled lead vocal and occasional guitar duties for The Hip, while also serving as the band's chief lyricist – also released five solo albums, starting with 2001's 'Coke Machine Glow'.
[ad_2]

Read-Full-Article