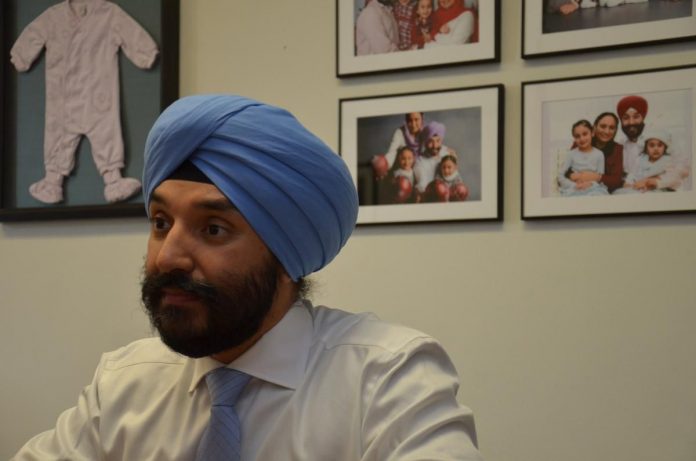 [ad_1]

OTTAWA—Navdeep Bains's announcement that he will be marching in this weekend's Toronto Pride parade for the first time comes with a confession — the federal cabinet minister admits he should have done it sooner.
Bains says it took a conversation with his young daughters about discrimination and bullying to jar him into the realization that as MP for Mississauga—Malton and the minister of innovation, science and economic development, he could be doing more to advocate for equality.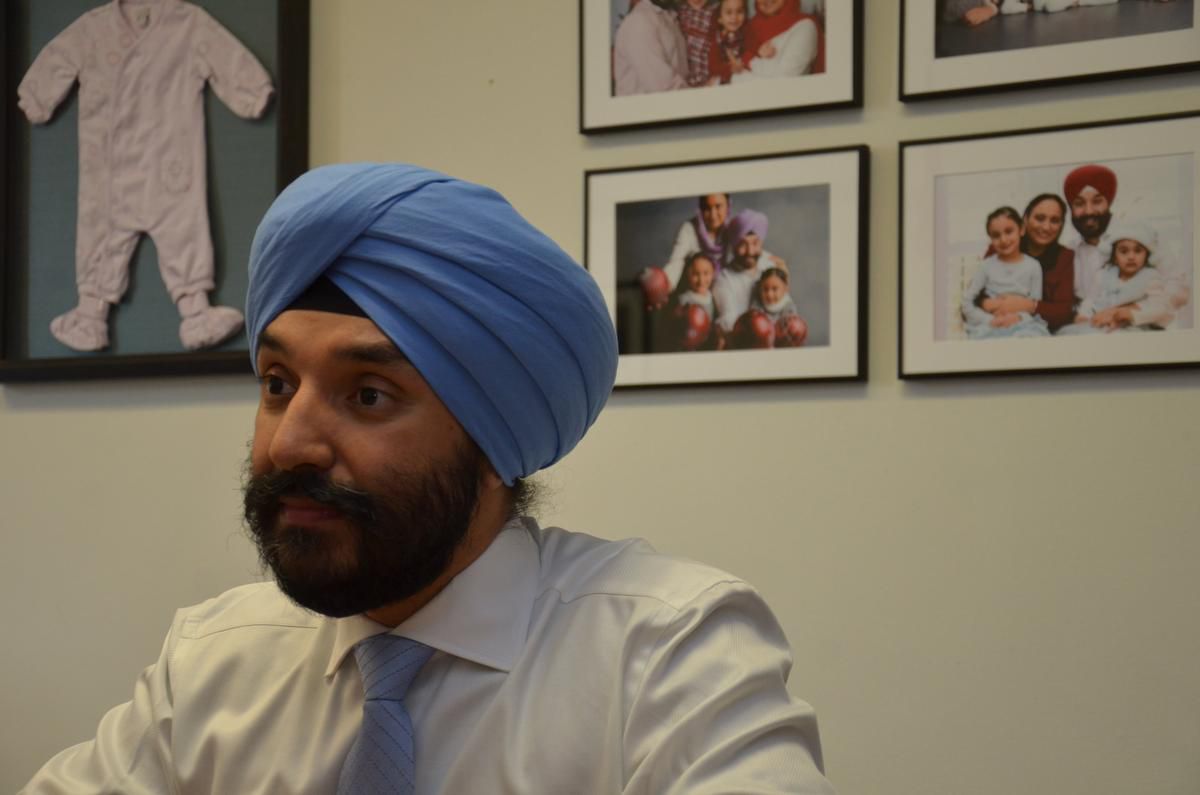 "I was talking to my girls and they were asking me questions about what did LBGTQ2 stand for. They were talking to me about bullying, all those challenges that still exist among young kids," said Bains, father of Nanki, 10, and Kirpa, 7.
The conversation was around the fact that people can face discrimination for many reasons that include background and sexual orientation.
"I take enormous pride telling my daughters, 'Be proud of who you are. Be proud of your culture, your religious faith, your identity,'" Bains said in an interview in his Parliament Hill office.
"When they talk about what they hear and see at school, it dawned upon me that those challenges still exist today, that kids are still bullied and picked on for a variety of reasons," he said.
"They reminded me that I need to do more. I just can't be a silent observer and watch the Pride parade. I need to actively participate."
Bains calls himself a "Charter child," growing up in the era of the Charter of Rights and Freedoms and the resulting landmark court rulings that enshrined rights in this country.
"For someone who wears a kirpan, someone who wears a turban, someone who practices their faith outwards and be a proud Canadian, it meant a lot," he said.
By his own admission, Bains is a latecomer to the Toronto Pride festival, which has grown into a major annual event in the city, with backing of high-profile corporate sponsorships and the participation of politicians from all levels.
Those marching this year will include Toronto Mayor John Tory and federal NDP Leader Jagmeet Singh. Conservative MPs Karen Vecchio, Lisa Raitt and Peter Kent are expected to attend. Prime Minister Justin Trudeau marched in last year's parade but this weekend he will be in Quebec for St-Jean-Baptiste Day events, according to his office.
Bains, who was previously in Parliament between 2004 and 2011, supported same-sex marriage legislation in 2005, despite opposition from some quarters, including his own Sikh community. He saw it as a landmark move that highlighted how far Canadian attitudes had progressed. But looking back, Bains says he failed to recognize the discrimination that continued to exist.
"There's a constant struggle for equality. You can't take it for granted," he said. "I think that's maybe what happened to me in the past few years. I maybe took it for granted after the very robust, energetic, passionate debate around same-sex marriage. I felt we had moved on.
"It really hit home for me when I had the conversation with my girls. That's when I looked back and thought, 'I should have participated more actively,'" he said.
That's why Bains will be marching in Sunday's Pride parade.
"I see the world through my daughters' eyes. I want to make sure that they grow up in an environment where people are treated equally," he said. "Love is love."
[ad_2]