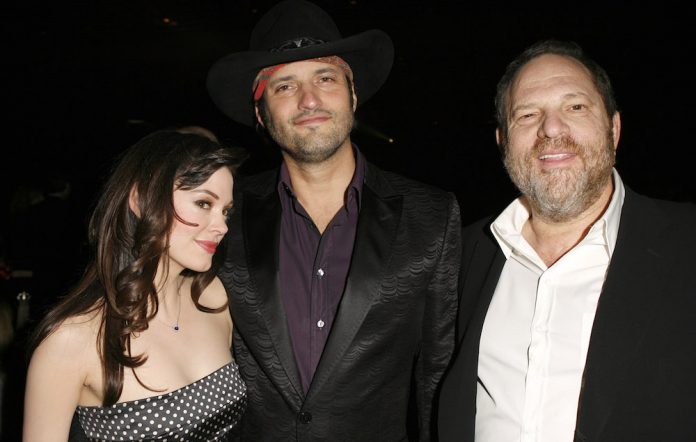 [ad_1]

Director Robert Rodriguez has said that he knew of Rose McGowan's rape allegations against Harvey Weinstein when he cast her in Grindhouse and that he made the decision to "literally make him pay".
McGowan is one of many women to accuse Weinstein of sexual misconduct, allegations he "unequivocally denies". The star claims that the Hollywood mogul raped her in 1997 while she was promoting Scream at Sundance Film Festival.
Rodriguez dated McGowan from 2006 to 2009 and cast her as the female lead in the 2007 film, released via Weinstein's brother Bob's Dimension Films, part of the Miramax and Weinstein Company family.
In a statement issued to Variety, Rodriguez writes: "As one of the first victims to come forward with stories of sexual assault by Harvey Weinstein, Rose McGowan is a very brave woman who I applaud for speaking out about Weinstein's repulsive behavior."
Rodriguez goes on to state how he would have "beaten the crap out of Harvey" if he had known of the accusations sooner. "I found it so commendable that she was putting the incident behind her and moving forward with her career," Rodriguez says of first meeting McGowan. "I wanted to help."
"Casting Rose in a leading role in my next movie felt like the right move to make at the time – to literally make him pay," Rodriguez adds, saying how he was "inspired to create a bad ass female action heroine who loses her leg and transforms into a superhero that rights wrongs, battles adversity, mows down rapists, and survives an apocalypse to lead the lost and weary into a land of hope; all with a crackling, retro B-movie aesthetic".
"I'll admit it felt really good at the time to realize we could use our art form to help Rose right a serious wrong in both how he victimized her years earlier, but also what Harvey was doing to a wonderful actress by…
[ad_2]

Read-Full-Article