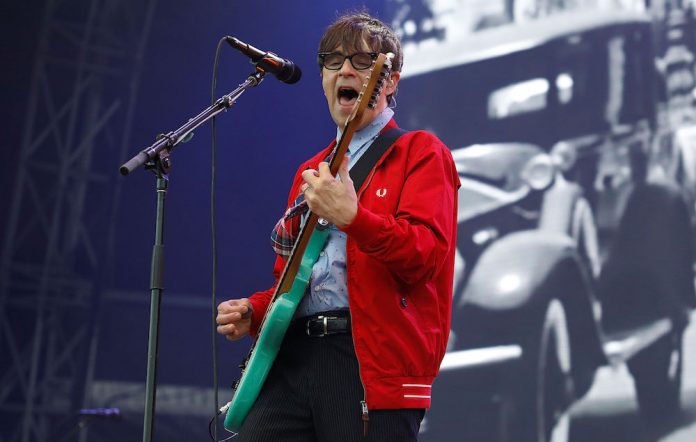 [ad_1]

Weezer frontman Rivers Cuomo has hit back at fans of his band that have critical of the group's recent musical output.
The band's 11th LP 'Pacific Daydream' was released last week (October 27). It followed on from last year's 'The White Album' and was recently described by Cuomo to NME as the group's "biggest departure" from their signature sound.
Following criticism of the record from some fans, frontman Rivers Cuomo posted an image to Instagram that seemed to poke fun at the backlash. It read: "Weezer fans: Be yourself. Weezer fans: No. Not like that." See below.
Cuomo recently spoke to NME in a new interview, talking about "not very smart guy" Donald Trump, "friendly bitter rivals" Foo Fighters, his unlikely friendship with Post Malone and his love of Stranger Things. Of the latter show, Cuomo says: "It reminded me of my childhood".
Meanwhile, Cuomo has given fans an update on the progress of the 'Black Album', confirming that it will come out next year.
"'The Black Album' is almost done," he told Dazed, "and hopefully it comes out in May but this one got finished first and it's good, so we brought it out."
"I like putting out music and I don't like waiting around," he continued about the band's recent prolific streak of album releases. "I think I want to pick up the pace, actually.
"The slow part is finding the right producer, because that kind of locks you into a certain production sound and that's a contentious part. Everyone has their idea of what Weezer should sound like. But the songwriting part is fun and easier."
[ad_2]

Read-Full-Article