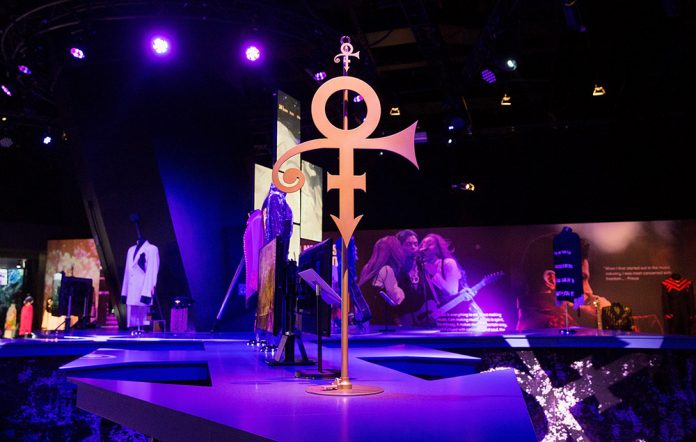 [ad_1]

5 images
There's a purple corner of The O2 until January next year
It's been just over a year since Prince, perhaps the world's most mysterious and smallest rockstar, died at 57. By way of memorial, touring exhibition My Name Is Prince has debuted at London's The O2, a venue close to the performer's heart having been the scene of his 21 sold-out shows in 2007.
Following in the vein of David Bowie Is and the recent Pink Floyd show Their Mortal Remains, both at The V&A, My Name Is Prince collects costumes, instruments and artefacts from Prince's career. It's a little light in terms of information about Prince's life – and death – but it's rare chance to peek into the Paisley Park archives for those unable to visit Prince's Chanhassen, Minnesota estate. And that, curator Angie Marchesse said at the launch, is the point. "Visiting Paisley park is a way of saying goodbye, finding closure," she said. "And this is a way of doing that for people who can't make it there."
Check out the exhibition in the pictures and video below. My Name Is Prince is at The O2 until January 7, 2018.

Click or tap to zoom into this image

Prince was a killer guitarist, and on display at My Name Is Prince you'll find many quirky instruments, including a leopard print electric, a futuristic 'Bat-dance'-era bass and one of the Hohner Madcat Telecasters he had produced to copy the beloved instrument he bought for $30 at a gas station.

Click or tap to zoom into this image

Prince stood at five feet tall. Getting close to the many…
[ad_2]

Read-Full-Article