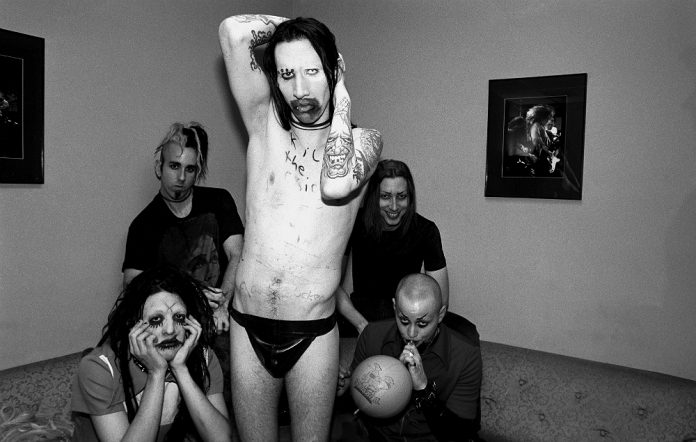 [ad_1]

The founding guitarist with Marilyn Manson's band Daisy Berkowitz has died, aged 49.
Berkowitz, real name was Scott Putesky, died following a four-year battle withy colon cancer. News of his passing was broken by friends and collaborators Jack Off Jill on Facebook, while Manson himself has also spoken out to pay tribute.
"Scott Putesky and I made great music together," he wrote on Instagram. "We had our differences over the years, but I will always remember the good times more.
Everyone should listen to 'Man That You Fear' in his honour. That was our favourite."
Putesky met Manson, real name Brian Warner, in Ft. Lauderdale, Florida in 1989 before they formed Marilyn Manson & The Spooky Kids. He recorded and toured with the band through their early work and landmark debut album 'Portrait Of An American Family' and the acclaimed 'Smells Like Children' EP. He left the band in 1996 while recording their breakthrough second album 'Portrait Of An American Family' due to 'creative differences' – but is still credited on six of the tracks on the record, including the aforementioned 'The Man Who You Fear'.
He and Manson came to blows when Putesky sued him for unpaid royalties for his part in 'Antichrist Superstar'. He was also awarded the rights to 21 unreleased recordings by Marilyn Manson & the Spooky Kids.
Since then, Putesky has recorded under the name SMP and joined Jack Off Jill in 1998 – recording and touring with them until the following year.
After releasing new album 'Heaven Upside Down', Manson is currently recovering from an 'excruciating' accident in which a stage prop fell on him. He'll be back to tour the UK in…
[ad_2]

Read-Full-Article