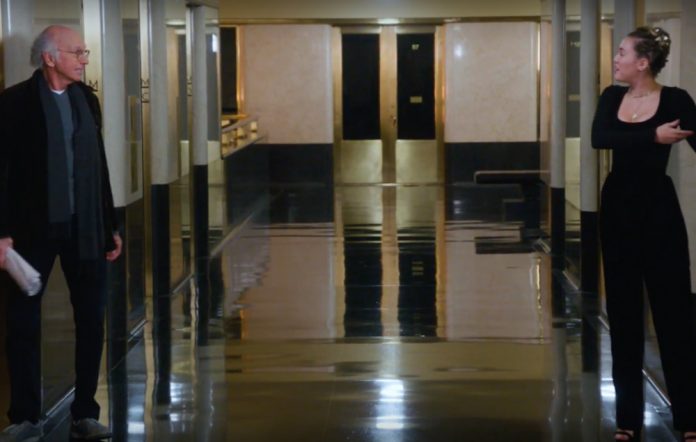 [ad_1]

"I'll see you upstairs. I like a private ride."
Miley Cyrus and Larry David have appeared in a promo clip for their upcoming appearance on Satuday Night Live.
The pair are seen bumping into each other by the elevators at the studio, when they both reveal that they're to be performing on the show – Larry as host and Miley as musical guest.
When the lift arrives, David looks particularly awkward and refuses to get in with Cyrus, even after she calls him out for getting in another elevator.
'It's not necessary, I'll go up alone, I'll see you upstairs. I like a private ride,' he replies, as the doors close.
Larry David will host Saturday Night Live on Saturday November 4, with Miley Cyrus performing live.
Last month, Miley joined James Corden for 'Carpool Karaoke', belting out a number of her pop hits, as well as a few more recent tracks from new album 'Younger Now'.
She also recently covered NME's September 29 edition, where she discusses her Nashville roots, not sticking her tongue out as much anymore, and how she wants to write music that's "for everyone".
The singer has also spoken out about why she didn't leave America after Trump became president, having previously threatened to do so in the run up to the 2016 election, saying, "That's me abandoning my country when I think I've got a good thing to say to my country."
Meanwhile, Larry David has addressed Jennifer Lawrence's ongoing crush on him, saying he's jealous of her other crushes.
[ad_2]

Read-Full-Article