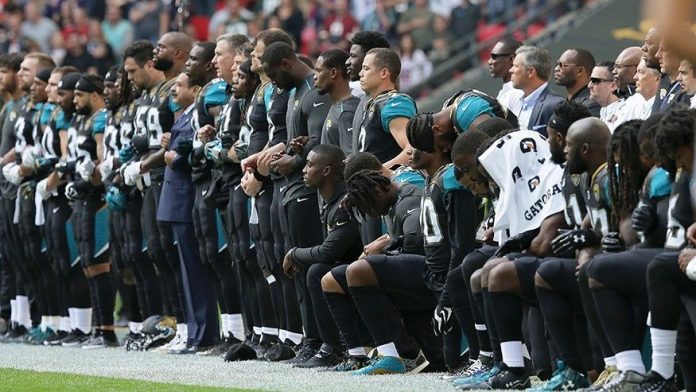 [ad_1]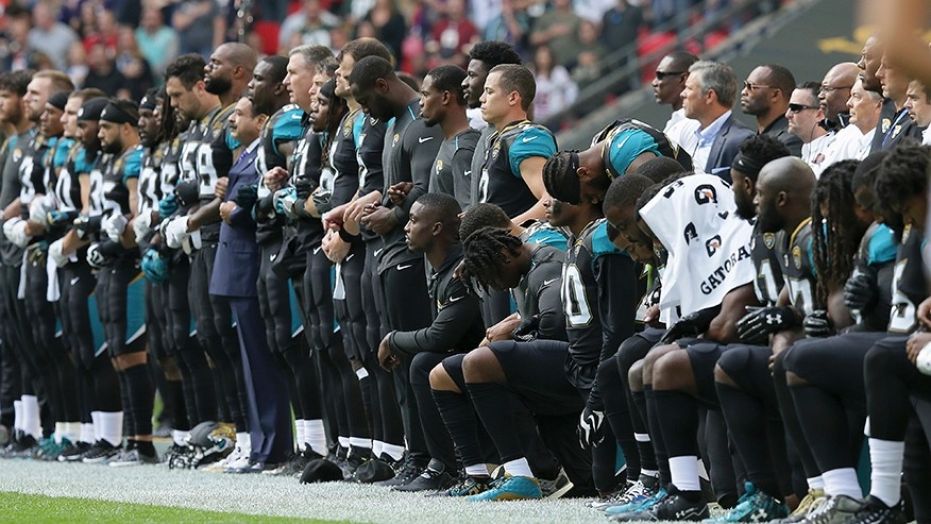 The National Football League is taking some hits these days.  A new Fox News Poll finds that since 2013, the league's favorable rating has dropped 18 points.
Today, 46 percent of voters have a positive view of the N.F.L. while 41 percent view it negatively.  Four years ago (the last time the question was asked), 64 percent had a positive view of the league and 19 percent were critical.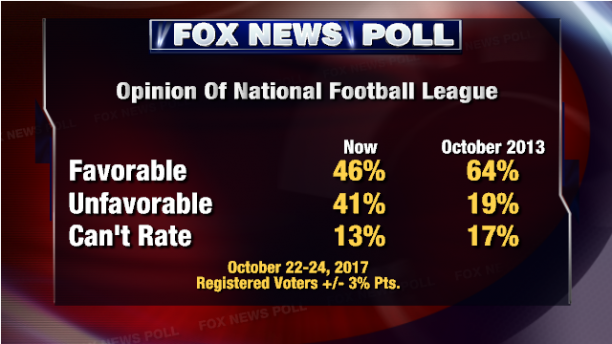 READ THE FULL POLL RESULTS.
…
[ad_2]

Read-Full-Article