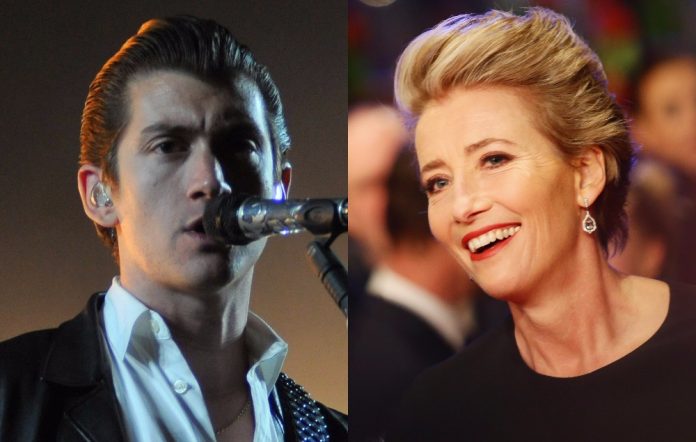 [ad_1]

Emma Thompson has described her "grim" experience of going to Reading Festival in 2014, revealing that she was "crushed" in a mosh pit while watching Arctic Monkeys and thought she was going to die.
The Love Actually star tells the story why she's "never going again" to the legendary festival on the week's episode of The Graham Norton Show, airing Friday night (October 27).
"There were 90,000 teenagers and me with my 54-year-old mate," she says. "I initially thought how nice it was until two things happened. First, I got into the mosh pit while the Arctic Monkeys were playing and I was so crushed in and moved up and down by people I thought 'Oh, now is when I die. I always wondered when it would be, but I didn't picture this'."
"Then the toilets overflowed and you had to walk through it," Thompson adds. "I thought 'This literally is hell'. It was grim and I am never going again."
Meanwhile, there have been speculation that Arctic Monkeys could be set to headline next year's TRNSMT Festival in Glasgow.
The Sheffield band are currently recording album number six, which is expected to be released next year. TRNSMT Festival 2018 takes place next year from July 6-8.
Earlier this week (October 25), the TRNSMT Twitter account posted a short clip that appeared to show the festival's logo transform into the sound wave motif used by Arctic Monkeys on their last album, 2013's 'AM'. Scroll below to see.
Approached by NME for a response to the speculation, Arctic Monkeys' press representative offered no comment.
There had been rumours of the band making their comeback at this year's TRSNMT Festival, rumours that eventually turned out to be false.
[ad_2]

Read-Full-Article