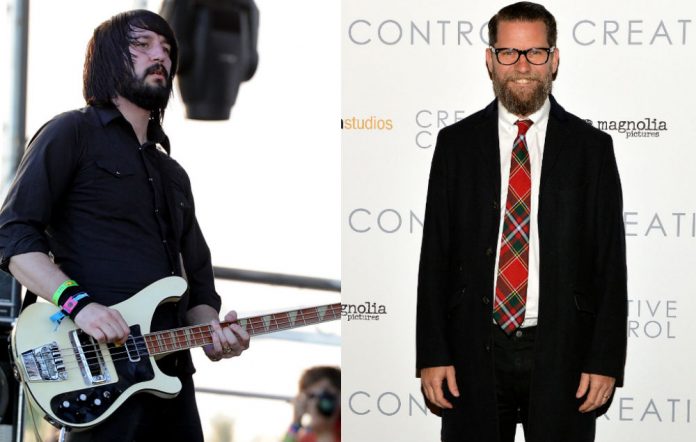 [ad_1]

They're "completely false".
Death From Above's Jesse F.Keeler has denied that he is linked to the alt-right, after a blog post highlighted his extensive connections with the founder of a white supremacist organisation.
A Medium post by Kurt Schwitterz, posted online earlier this week, examines Keeler's relationship with Gavin McInnes, the founder of far-right organisation The Proud Boys.
As Schwitterz points out, Keeler appeared on McInnes' podcast on numerous occasions throughout 2016 to discuss subjects including gun control, the Bataclan terror attacks and "how Britain is losing its identity".
It has also been noted that Keeler spent 2016 election night with McInnes, and was listed as a member of The Proud Boys before his name appeared from the site earlier this month.
Now, Keeler has responded to the allegations and says that the claims about him being a Proud Boy are "completely false".
He has also explained that he first met McInnes in 2003 when he co-founded Vice Magazine.
Posting on Facebook, Keeler wrote: "Gavin claimed that I was part of his group, the "Proud Boys." This is completely false. I would never join that group. My connection to Gavin however is real, but begs to be clarified. I first met Gavin in 2003 or 2004 as a founding member of Vice Magazine. Vice had started a record label and my band released records with them in the U.S. Through that connection, we became loosely acquainted.
"Our first interaction was back around 2004 when he called me up to do an interview with our band for his magazine. He offered to either do an interview or "just make some stuff up."
"The latter seemed more fun/interesting to me at the time and so…
[ad_2]

Read-Full-Article