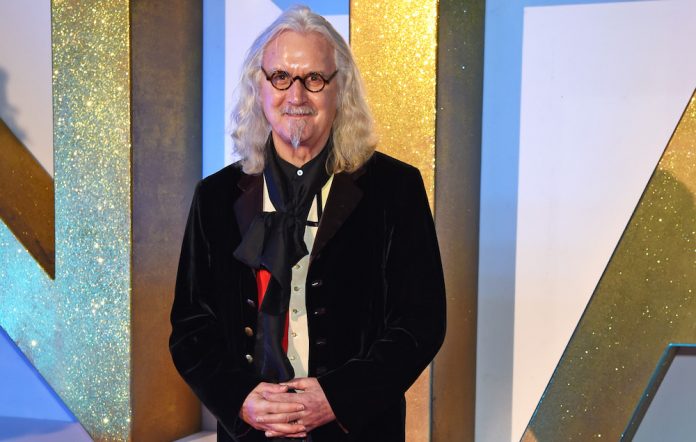 [ad_1]

The comedian and actor was recognised for his services to entertainment and charity
Billy Connolly has been given a knighthood at Buckingham Palace.
The comedian and actor received the honour earlier today (October 31) after being named in the Queen's birthday honours list in June.
The star was given the knighthood as recognition of his services to entertainment and charity. He began his career as a musician in the '60s before entering stand-up comedy in the '70s. He has also appeared in movies such as The Last Samurai, Garfield 2, What We Did On Our Holiday and The Hobbit: The Battle Of The Five Armies.
In addition, Connolly has been a patron of the National Association For Bikers With A Disability, as well as a strong supporter of Comic Relief, as The Independent reports.
Speaking to the BBC when his knighthood was first announced, he said: "I am a little embarrassed, but deep within me I'm very pleased to have it. I feel as if I should be called Lancelot or something. Sir Lancelot, that would be nice. Sir Billy doesn't quite have the same ring.
"I wish my sister was here," he continued. "My sister Flo died last year and she would have loved that, and my parents are both dead, so I wish they were here to see it."
[ad_2]

Read-Full-Article