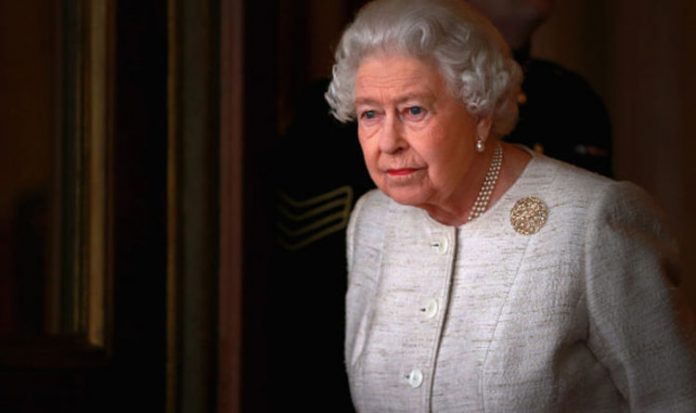 [ad_1]
The run-through has been given the code name Castle Dove and saw Theresa May's senior cabinet ministers and Whitehall officials discuss 'D+1' – the day after the Queen dies.
The plan itself also has a code name – London Bridge – and chillingly comes in the same week the 92-year-old cancelled a public engagement at St Paul's Cathedral after a health scare.
Though the rehearsal is not in response to any fears about her health.
The rehearsal was the first time civil servants and politicians came together to discuss the plan, which would also involve the Prime Minister addressing a nation in mourning.
A source told The Sunday Times: "This is the first time different ministers have come together in one room. Previously it has only been officials."
The Queen had been due to attend Thursday's event at St Paul's Cathedral which was also being attended by Hollywood actress Angelina Jolie.
But a doctor was called in the eleventh hour to attend to the Queen.
A Palace spokeswoman said: "The Queen is feeling under the weather today and has decided not to attend this morning's service at St Paul's Cathedral marking the 200th anniversary of the Order of Michael and St George."
When the Queen turned 90 in 2016, she cancelled all long-haul visits overseas, leaving them to the younger members of the Royal family instead.
Though last year, she remained busy attending 296 engagements.
At the beginning of the month, it was revealed the Queen had undergone eye surgery to remove a cataract, but wore sunglasses in public rather than cancel her long-planned engagements.
Despite the procedure, she did not cancel any events or engagements.
A public record of the Queen's engagements called the Court Circular shows no major break in her work in May.
The Queen is known for her robust health with her son, the Duke of York once describing her as being incredibly fit for her age.
Her first hospital stay in 10 years came in 2013 when she was 86 after she suffered symptoms of gastroenteritis and missed an engagement in Swansea.
In March 2013, she was admitted to King Edward VII's Hospital to be assessed. A week of engagements, including a two-day trip to Rome, was cancelled.
[ad_2]