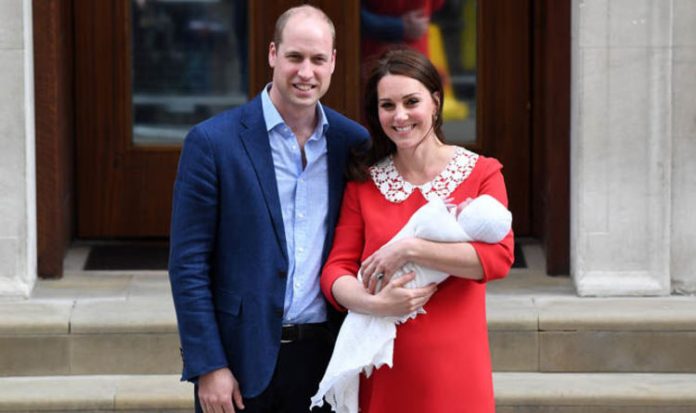 [ad_1]
Prince Louis' christening is now on the horizon, as he will be christened next week on July 9.
The christening will be the next event that Kate Middleton is set to make an appearance at, after taking time off for maternity leave.
The newest royal baby will be christened at St James' chapel by The Archbishop of Canterbury Justin Welby.
Many details of the event remain shrouded in mystery, including who will be the little Prince's godparents.
Who will be Prince Louis' godparents?
The identity of Prince Louis' godparents is currently very much under wraps, but ladbrokes has been busy predicting who it could be.
So far, predictions put Tiggy Legge-Bourke and Miguel head with top odds, both at 2/1.
They are closely followed by Laura Lopes, daughter of Camilla, Duchess of Cornwall, and Rebecca Priestly, former private secretary to Kate Middleton.
They are at 3/1 and 4/1 odds respectively.
Who is Miguel Head?
Miguel Head is Prince William's private secretary, the most high-ranking position among the staff of the Duke and Duchess of Cambridge's household.
He is mainly responsible for keeping the Duke of Cambridge's diary and accompanied him on official events.
A spokesman for the Duke of Cambridge said: "His Royal Highness feels incredibly lucky to have benefited from Miguel's advice and support over the last decade."
He is due to be replaced this month by civil servant Simon Case, who recently worked in the department for exiting the European Union.
Who is Tiggy Legge-Bourke?
Tiggy Legge-Bourke started out as assistant to Charles, the Prince of Wales' private secretary Commander Richard Aylard.
On the occasion of Princess Diana's death, she progressed to being the nanny to both Prince William and Harry, comforting them in their time of need.
Tiggy's time in the royal household was marred by vicious rumours surrounding her and Charles, but she remains an important figurehead in the lives of William and Harry.
Tiggy left the royal service in 1999 to marry, Charles Pettifer, former officer in the Coldstream Guards, and lives in the Brecon Beacons.
Top 10 people predicted to be godparents of Prince Louis
Tiggy Legge-Bourke 2/1
Miguel Head 2/1
Laura Lopes 3/1
Rebecca Priestley 4/1
David Jardine-Patterson 5/1
Hugh van Cutsem JR 5/1
Lady Jane Fellowes 6/1
Lady Sarah McQuodale 6/1
Captain Mark Dyer 6/1
Princess Beatrice 7/1
[ad_2]