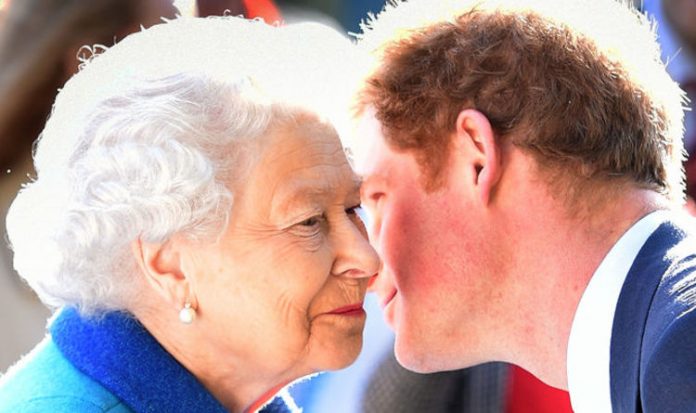 [ad_1]

Speaking in a new documentary looking at life inside the Royal Family, Prince Harry revealed he still gets nervous when he bumps into the Queen.
The newly married Prince was addressing a group of hospitality professionals from the Caribbean who are spending time in Buckingham Palace as part of a new scheme ran by Her Majesty.
He offered some words of encouragement and admitted he even still "panics" when he passes The Queen in Buckingham Palace, despite being her grandson.
He said: "You guys have spent way more time in Buckingham Palace than I ever have – and you've only been here two weeks.
"Have you bumped into the Queen yet?
"If you suddenly bump into her in the corridor, don't panic.
"I know you will. We all do!"
The two-part series – called Queen of the World – gains exclusive access to a collection of home films which show the Queen's role as head of the Commonwealth.
One member of the group – Claudine Jeffrey – who is visiting from Antigua to work in Buckingham Palace said the Royal household "is a fun place to work".
Speaking in the documentary he said: "I say it's an adventure every day because every day it is always something different.
"You never find that you are doing the same thing so that's really amazing because I love a challenge and I don't like to be bored.
"To find myself in Buckingham Palace, it is beyond my wildest imaginations."
Anthony Johnstone-Burt, Master of the Royal Household, said: "Our Caribbean scholars are eight fabulous young people.
"This very much was an attempt to reach out and see what more we can do to involve the Caribbean realms particularly in the royal household, so it's very, very special."
During the show, Meghan Markle is captured seeing her gorgeous wedding gown for the first time since the Royal Wedding as specialists prepare the dress for a new exhibition.
The show will first air on September 25 at 9pm on ITV.
[ad_2]