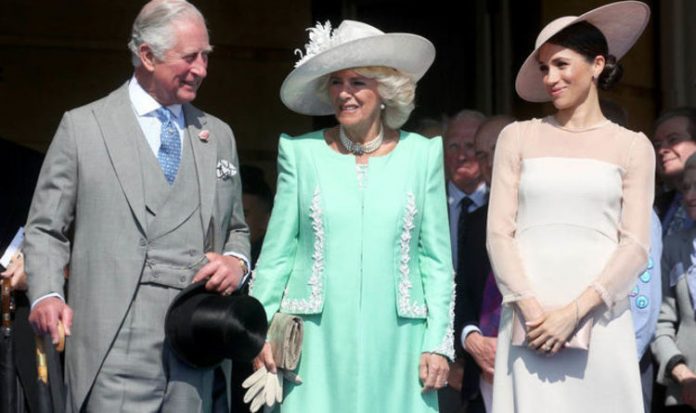 [ad_1]

Former US actress Meghan Markle only became a member of the royal family this year.
But she has already shown her strong commitment to her new role, as the Duchess of Sussex has attended more than 10 public engagements since her wedding. 
Her first official appearance as part of the Royal Family was Prince Charles' 70th birthday party on May 22.
Meghan proudly stood alongside her new in-laws while Prince Harry made a speech at Buckingham Palace. 
She broke into a fit of giggles along with Prince Charles and Camilla when a bee interrupted her husband while he paid tribute to his dad for his charity work over the years. 
But what does Prince Charles really think of Prince Harry's wife? 
A family member reportedly told Vanity Fair that Prince Charles is "closer to Harry than ever" and is forging a "lovely relationship with the duchess". 
They said: "The wedding was a real turning point.
"Charles showed so much love towards Harry and Meghan, and I think Harry will be eternally grateful to his papa for stepping in and giving Meghan's hand in marriage. 
"The bond between them is very close."
The family member added they spent a week this summer at the Castle of Mey, which is located on Scotland's north coast.
The castle was acquired by The Queen Mother in 1952, shortly after the death of her husband King George VI.
The grounds of the castle have a walled garden and many acres of picturesque parkland.
The trio are said to have spent the evenings reading, walking dogs, and talking. 
The family member said: "Charles has been very supportive of Meghan and everything she is going through with her own father. 
"He's got a real soft spot for her and thinks she's the best thing to have happened to Harry."
[ad_2]