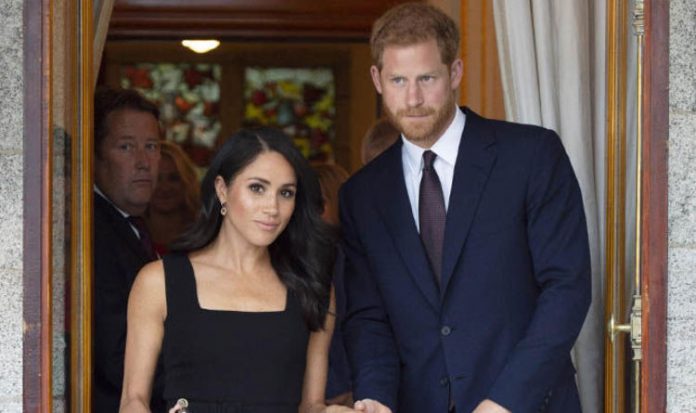 [ad_1]

The secret identities are used so if phones of security staff land in the wrong hands, the unwanted owners would never know the numbers are for the royals. 
Strict security measures have been put in place to protect the royal household. 
In an age where everyone uses their mobile phone for everyday contact, it was decided that the royals get special codenames which would not draw attention. 
As a result they have been issued with ordinary names. But the clue to their identity is in the initials, based on their royal titles.
Harry, 33, and Meghan, 37, both use DS from the Duke and Duchess of Sussex. 
And Wills and Kate, both 36, use DC initials from their Duke and Duchess of Cambridge. 
A royal source revealed: "If anyone got hold of a phone belonging to a royal aide or security team member, they won't find Harry Windsor and Meghan Markle's names in it.
"It's far too risky in the wrong hands. They are given codenames but they are changed regularly for obvious reasons." 
The insider recalled how at a recent event, a worker was taken aside and told by an aide that he had a call for him from Harry. 
He said: "The assistant held up his mobile for him to see and it had some random name come up on the screen. 
"The chap went 'Why would I want to speak to him?' Imagine the surprise he got when he heard Harry's voice on the other end of the line." 
William and Harry have both used codenames in the past to hide their identities. 
While at the University of St Andrews, William chose the most normal name he could think of, settling on Steve. 
Harry is thought to have secretly had a Facebook account, and chose to use the name "Spike Wells", as he was called "Spike" when he was younger. 
Prince Charles has reportedly given Meghan the nickname "Tungsten" after the tough metal because he admires her strength. 
William and Kate have been heard calling each other "Babe" and "Darling". 
But the Duke of Cambridge's childhood name for the Queen has reportedly stuck. 
As a toddler he struggled with the word "granny" so he called her "Gary".
[ad_2]